The College and Career Center "The Den" is located inside the cafeteria next to the Java Cafe' (RM. 1.560).

The Den offers a wealth of resources, materials, pamphlets, catalogs and research opportunities that students and parents can take advantage of in finding post-secondary options for College, Technical Schools, Military Careers, Work-Force Development and Scholarships.

Students are welcome to schedule appointments by visiting the Counseling Corner during their lunch periods, stop by the Counseling office or directly schedule through the Appointment QR code. Priority appointments are given to the current year senior class until December.

Parents are welcomed to schedule an appointment to meet with Mrs. Kimbro, our College and Career Specialist.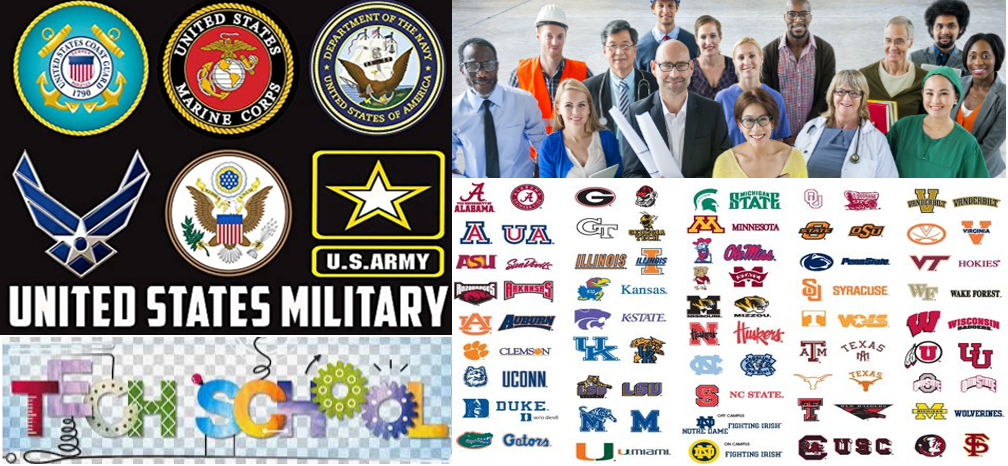 tomeeka.kimbro@gcpsk12.org

Phone: 678-380-7207

Twitter: @PHS_CareerCntr

Instagram: @phs_collegecareercenter

Hours: Monday - Friday 6:50am - 2:50pm

SAT/ACT waivers typcially are not accepted during summer months, however the Class of 2021 may send a request by email.

All SAT waivers during the 2020-2021 school year will be electronically available through the students College Board account located in their dashboard. No paper waivers will be issued during the upcoming school year.

College Application fee waivers, please check with the college in which you would like to apply. Most colleges are providing "Application fee waivers" during this time.
Common & Coalition Applications

Students & Parents, as of January 2020 Gwinnett County Public Schools will convert new email addresses in this format (_____@gcpsk12.org) and this must be used when requesting your common app recommendations for your counselor to receive that request timely.

Senior Dual Enrollment/Grayson & Maxwell Students

All information pertaining to "SCHOLARSHIPS" check the scholarship tab.

Do not miss out on great information.