Summerour Middle School
OUR Students. OUR School. OUR Community. OUR Future.
Our Vision

Summerour Middle School will ignite academic excellence and character building by creating opportunities for all students to be successful in a multicultural world.

Our Mission

Summerour Middle School, in keeping with principles of the International Baccalaureate Organization, is committed to developing motivated learners who are able to apply cross-curricular, intercultural knowledge and skills to life in both the local and global communities.
Our Schoolwide Progress Report Days are:

For Semester 1

Week of September 16th

Early Release Days October 23rd-24th

Week of December 9

S1 Report Cards go home 1st week of Janaury




For Semester 2

Early Release Days February 19th-20th

Week of March 23

Week of May 4 (retention/failure notices as well)

S2 Report Cards go home May 22
Summerour Announcements
School Lunches During Digital Learning Days

Summerour will provide lunch for anyone 18 years of age or younger next week while schools are closed. These lunches will be provided at no cost to the individual through the federal School Nutrition Program. We will have student lunches available for pick up in our bus lane between 11 a.m. and 1 p.m. every day next week. The student or child must be present to receive the meals.

For those parents unable to drive to Summerour, GCPS School Nutrition will drive to ALL SMS bus stops to provide meals for families unable to get to the school. The time frame is from 11:00am - noon. Again, in order to get a meal, the child will need to be at the stop when the bus arrives.

---




Almuerzos

Summerour proporcionará almuerzo a cualquier persona de 18 años o menos la próxima semana mientras las escuelas estén cerradas. Estos almuerzos se proporcionarán sin costo para la persona a través del Programa federal de nutrición escolar. Tendremos almuerzos para estudiantes disponibles para recoger en nuestro carril de autobús entre las 11 a.m. y la 1 p.m. todos los días la semana que viene. El estudiante o niño debe estar presente para recibir las comidas.

Para aquellos padres que no pueden conducir a Summerour, GCPS School Nutrition conducirá a TODAS las paradas de autobús de SMS para proporcionar comidas a las familias que no pueden llegar a la escuela. El horario es de 11:00 am a mediodía. Nuevamente, para obtener una comida, el niño deberá estar en la parada cuando llegue el autobús.

COVID-19 Update

For the week of March 16-20, GCPS will hold Digital Learning Days. On Thursday, March 19, the school system will announce its plans for March 23-27, following a thorough review of the COVID-19 situation at that time.

All GCPS events and activities are cancelled effective 6 a.m. Friday, March 13, until further notice. This includes all school events, extracurricular activities, and school-related trips.

---

Tutoring Schedules

Is your child coming in for tutoring? Does your child need to come in for tutoring? Contact your child's teacher, or have your child do so, to set up tutoring.

Also, check out the teachers' tutoring schedules to see what days to send them.
Our Principal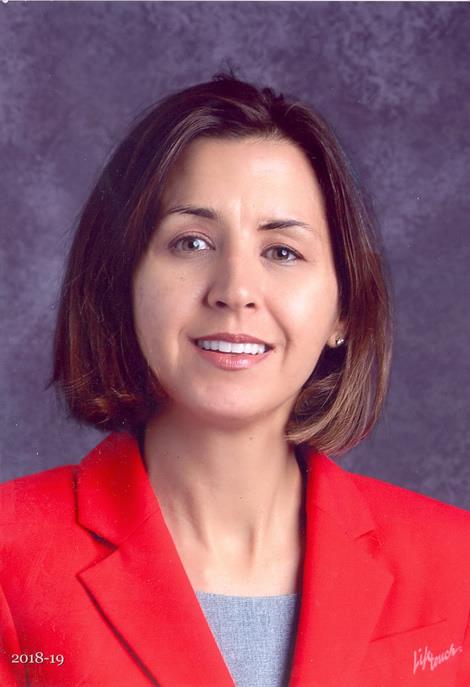 Phone:
Email:
Degrees and Certifications:
Dr.

Natalie Looney

Greetings Summerour Family:

As we navigate this new process, I want you to know that we are here for support. This is different from a Snow Day, in that it could extend a week or longer. Our desire is to keep our focus on daily instruction during this time.

At this time, GCPS will participate in digital learning next week, March 16th-20th. On Thursday, March 19th, Gwinnett County Public Schools will announce its plans for March 23rd-27th, following a thorough review of the COVID-19 situation at that time.

Your children have had much practice using eCLASS and should be able to log on and get started on their own. Teachers will continue to create meaningful lessons and learning throughout the week while keeping in mind the restrictions some families may have. Teachers, administrators, and staff will be monitoring digital learning and will do our best to support our families. Should you have difficulty, please email you child's teacher or call our office.

Our phone lines will be open for ALL of our parents. Please call us at 770-448-3045 and we will answer your question to get you to someone who can answer your question right away. This include technology issues, counseling needs, or academic needs. We are here for you!

Lunch information is posted on our Facebook page and webpage. If you are within walking distance or you want to drive to pick up lunches, they can picked up in the car pool lane in the back of the school. The student must be present. Otherwise, our buses will visit bus stops with lunches from 11-noon. Students will not be permitted inside of school building.

In addition, we will continue to send out our morning broadcast to students through eClass. This will begin on Tuesday of this week.

We are the Summerour Family and we will get through this together. Thank you for all you do day in and day our to support your children.

Sincerely,

Dr. Natalie Looney