Starling Elementary School
Where Excellence IS the Expectation
Announcements
STEM Night At GHS

You are invited to STEM Night at Grayson High School!

Where: GHS - 50 Hope Hollow Road
When: March 30th, 2023 from 6-8 p.m.

CAREER DAY - 3/31/23

On Friday, March 31st, students are invited to wear clothing that represents a future career.

Spring Break is April 3-7, 2023!

Spring Break is next week, April 3-7. Have a safe and relaxing break! Students and staff return to learning on Monday, April 10.

Also, please remember to ask your child about any items they are missing. Our Lost & Found area is still very full of coats, sweaters, lunch boxes, and water bottles. All unclaimed items will be donated over spring break!

Starling Field Day T-Shirts On Sale Through April 9th

Starling field day shirts for 2023 are on sale now. You can purchase online in 3 easy steps:
1. Scan the QR code on the flyer below or go to https://starlingfd.itemorder.com/
2. Choose your item(s) and add to your cart
3. Securely checkout with your credit card

You can also help a student in need by making a donation. The deadline for purchasing a shirt is Sunday, April 9th, 2023.

Skate Night

Skate Night at Sparkles is Thursday, April 13th, 6-9 p.m. We hope to see you there!

Kindergarten Extravaganza

Please join us on April 13th, 5-7 p.m. at Grayson United Methodist Church to learn more about kindergarten!

Sneaker Drive

Sneaker Drive: The Gwinnett County Alumnae Chapter (GCAC) of Delta Sigma Theta Sorority Inc. is teaming up with Eco Sneakers to collect sneakers for recycling and repurposing locally and all over the world. Please join us in this effort and bring your gently worn sneakers/shoes to school. Look for a bin near the front office for your donations.

2023-2024 Kindergarten Registration

New for 2023-2024 Kindergarten ONLY - Registration opens online Monday, April 10th. Please complete the online portion of registration before May 4th. You can upload documents or bring them to school. On May 4th, please plan to come to Starling between 12:00-4:00 p.m. with your new Kindergarten student. Bring your documents if you did not upload them into the registration system.

ISC Car Show

The ISC Relay for Life Team will be hosting our Second Annual Car Show on Saturday, April 22, 2023. See the attached flyer below for more information.
Subscribe to the Newsletter
Our School Hours
School Hours: 8:15 a.m.-2:45 p.m. (No check outs after 2:00 p.m.)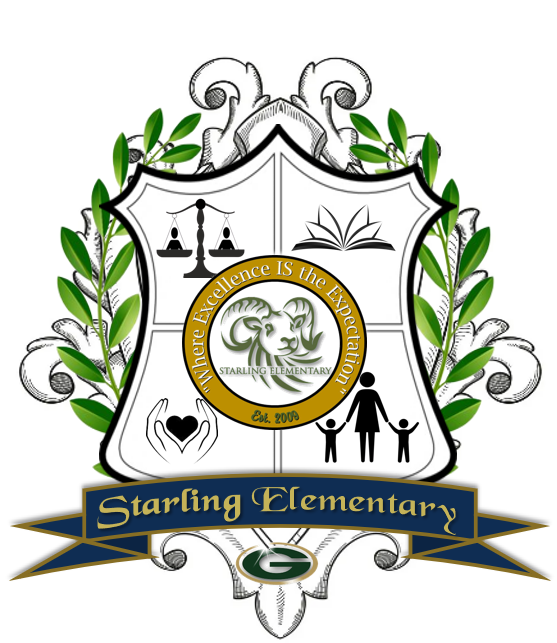 Our Mission - The mission of Starling Elementary School is to cultivate a community of lifelong learners by empowering students to achieve excellence while utilizing diverse experiences.

Our Vision - Starling Elementary School will be a safe, nurturing environment engaging students in relevant and rigorous educational experiences through quality instruction and community collaboration.